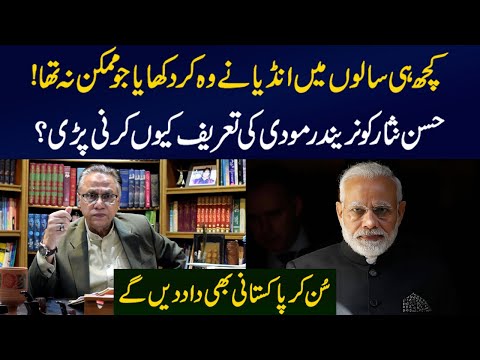 Watch now – Video Duration: 00:09:07 (hh:mm:ss)
#hassannisar #narinderamodi #pakistan #india
Why did Hasan Nisar praise Narendra Modi? || New Video For Nation ||
کچھ ہی سالوں میںانڈیانے وہ کر دکھایا جو ممکن نہ تھا! حسن نثار کو نریندرمودی کی تعریف کیوں کرنی پڑی؟ سُن کر پاکستانی بھی داد دیں گے
Like the Video and Also Comment your Opinion!
Hassan Nisar is a Pakistani Journalist, Columnist, Analyst and an Urdu Poet. He Appears as Guest in his Program "Black & White with Hassan Nisar" at Samaa TV.
Subscribe to Hassan Nisar's Official YouTube Channel || www.youtube.com/hassannisarofficial
Follow on Facebook || www.facebook.com/hassannisarofficial