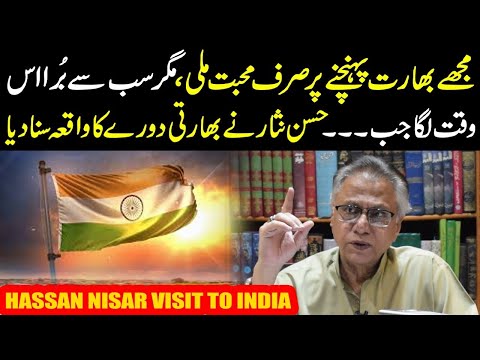 Watch now – Video Duration: 00:10:28 (hh:mm:ss)
Like the Video and Also Comment your Opinion!
Hassan Nisar visit to INDIA – What Happened there?
Hassan Nisar is a Pakistani Journalist, Columnist, Analyst and an Urdu Poet. He Appears as Guest in his Program "Black & White with Hassan Nisar" at Samaa TV.
Subscribe to Hassan Nisar's Official YouTube Channel || www.youtube.com/hassannisarofficial
Follow on Facebook || www.facebook.com/hassannisarofficial