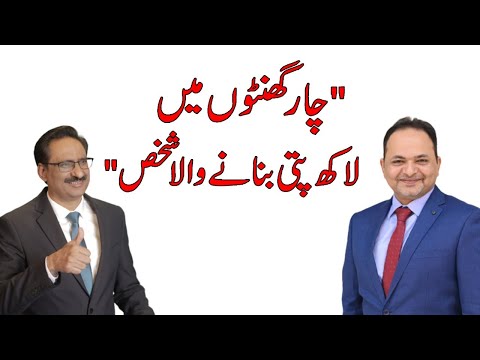 Watch now – Video Duration: 00:20:55 (hh:mm:ss)
A Person Who Trains in 4 Hours To Make Millions of Rupees Online | Javed Chaudhry | SX1L
"Shahzad Ahmad Mirza
Trainer, Digital Marketer & Software Developer
A person who trains in 4 hours to make millions of rupees online |Javed Chaudhry
Youtube Channel link:https://www.youtube.com/@shahzadahmadmirza
GBOB Course 2022 Playlist://www.youtube.com/@shahzadahmadmirza/playlists
FaceBook Group: https://www.facebook.com/groups/designsvalley
Designs Valley GBOB Page://designsvalley.com/gbob
Contact for us fro courses registration:
NextAgeSolutions, 7 Nargis Block, Hafeez Taaib Road, Allama Iqbal Town, Lahore.
03214293070 | 03351743224
Contact us to make a video with Javed Chaudhry:
Husnain Pasha: +92 334 9534185 "
Welcome to Javed Chaudhry's YouTube Channel. Javed Chaudhry is Pakistan's leading Urdu columnist, anchorperson, analyst and author of 10 books.
The topics Javed Chaudhry discusses on his YouTube channel revolve around history, business, religion, current affairs, health and inspiring stories.
Subscribe to our channel here:
https://bit.ly/JavedChaudhry
Like us on Facebook:
https://www.facebook.com/javed.chaudhry