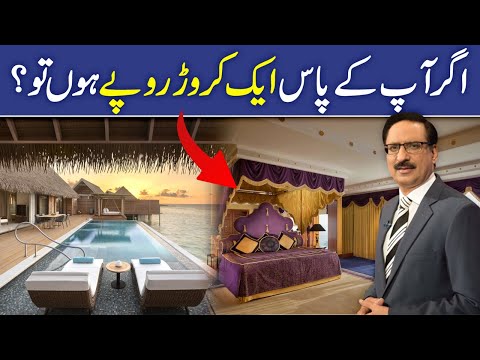 Watch now – Video Duration: 00:09:22 (hh:mm:ss)
#javedchaudhry #moneymanagement #mindchanger
Money Management Tips | If You Have One Crore Rupees? | Javed Chaudhry | SX1S
Money Management Tips; If You Have One Crore Rupees ?
Welcome to Javed Chaudhry's YouTube Channel. Javed Chaudhry is Pakistan's leading Urdu columnist, anchorperson, analyst and author of 10 books.
"Money management refers to the processes of budgeting, saving, investing, spending, or otherwise overseeing the capital usage of an individual or group. The term can also refer more narrowly to investment management and portfolio management.
The predominant use of the phrase in financial markets is that of an investment professional making investment decisions for large pools of funds, such as mutual funds or pension plans.KEY TAKEAWAYS
Money management broadly refers to the processes utilized to record and administer an individual's, household's, or organization's finances.
Financial advisors and personal finance platforms such as mobile apps are increasingly common in helping individuals manage their money better.
Poor money management can lead to cycles of debt and financial strain."
Subscribe to our channel here:
https://bit.ly/JavedChaudhry
Like us on Facebook:
https://www.facebook.com/javed.chaudhry