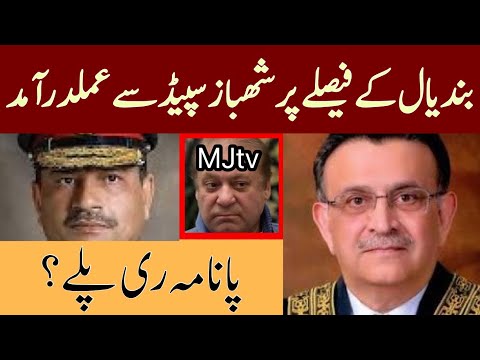 Watch now – Video Duration: 00:12:41 (hh:mm:ss)
In a dramatic turn of events Pakistan's controversial anti-graft body National Accountability Bureau (NAB), headed by a former army general, has reopened hundreds of cases against politicians. The bureau sprung into action after a Supreme Court bench headed by the retiring chief justice Umer Ata Bandiyal last week wherein the court held that the amendments passed by parliament in the anti graft law were contrary to fundamental rights and self-serving for the parliamentarians. The former prime minister Nawaz Sharif who had announced to return to Pakistan on 21 October after three years of self exile has also summoned his party leadership to London in emergency to discuss the situation. Even an announcement by the election commission that elections will be held in last week of January has not allayed the fears of politicians who think the current military backed interim government might go for "accountability first and elections later" slogan and delay the elections. Meanwhile another former prime minister Imran Khan is already in jail in corruption and other cases and is likely to be banned from elections, if any, after a country wide crackdown on his party workers who Atta led military installations after sudden arrest of the ex premier on 09 May 2023. #MJtv explains about the developing political scenario in the country where powerful military establishment is calling the shots with the help of an interim civilian set up legally installed to hold elections within 3 months only.
Facebook: https://www.facebook.com/Matiullahjan919
Twitter: https://twitter.com/Matiullahjan919
Instagram: https://www.instagram.com/matiullahjan_mjtv/
YouTube: @MatiullahJanMJtv
#mjtv #matiullahjan #panamacase #nawazsharif #NAB #umeratabandiyal #supremecourtofpakistan #imrankhan #pti #pmln #establishment #election2023
Panama Replay ? NAB acts on Bandiyal's last order with "Shahbaz Speed", Nawaz Sharif pressurized?
Subscribe to Matiullah Jan MJtv:
https://www.youtube.com/c/MatiullahJanMJtv?sub_confirmation=1
Stay connected with MJtv to get informed 24/7!