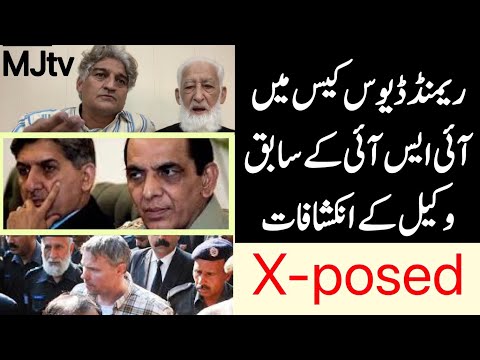 Watch now – Video Duration: 00:39:07 (hh:mm:ss)
Advocate Raja Muhammad Irshad, a former lawyer of ISI in Raymond Davis case and ex deputy attorney general during Gen Pervez Musharraf's regime. In this Part 2 of the exclusive interview to #MJtv Raja Irshad has given some interesting information about the above mentioned case where an American intelligence contractor Raymond Davis was arrested by Pakistani authorities and released by courts after a financial deal with the families of two youngsters killed by him in the city of Lahore.
Facebook: https://www.facebook.com/Matiullahjan919
Twitter: https://twitter.com/Matiullahjan919
Instagram: https://www.instagram.com/matiullahjan_mjtv/
YouTube: @MatiullahJanMJtv
#mjtv #matiullahjan #rajairshad #Genmusharraf #fIU #MQM #raymondavis #altafhussain #isi #supremecourtofpakistan #formerDAG #missingperson
Former lawyer of ISI reveals interesting facts about Raymond Davis case, missing persons cases
Subscribe to Matiullah Jan MJtv:
https://www.youtube.com/c/MatiullahJanMJtv?sub_confirmation=1
Stay connected with MJtv to get informed 24/7!